It is Christmas Tree Season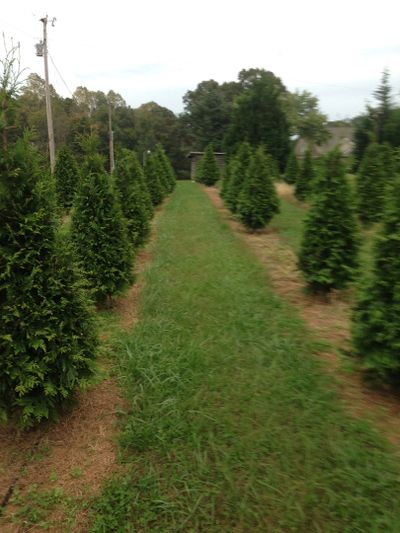 You can choose and then you can cut your fresh tree!
We have Leland Cypress, Carolina Sapphire, Blue Ice and Thuja Green Giant
We will open this year on November 24th
We hope to see you this season
12/15/17 Update----We will close at 5:00 on Sunday December 19 for the season.
If you have reserved or "tagged" at tree and can not get here before we close then
call and we will arrange a time for you to pick up.